Rapid Fat Loss and Optimal Health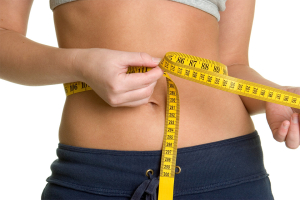 For the majority of people who have tried to lose weight or get healthy, you know how hard and frustrating it can be. Trying to change eating patterns and exercise habits which have been there for years is tough enough, without the confusion on the best methods to use and different advice from so called 'experts'.
Evolution Fitness takes the confusion and difficulty out of fat loss. Just as your exercise should be tailored to your body, so should your nutrition. Using an advanced technique designed by Olympic Strength Coach, Charles Poliquin called Biosignature Modulation, we are able to specifically target the fat stores in the body and reduce them. This allows you to get the body shape you have always dreamed of.
So what is the difference between this technique and all the other hundreds of fat loss plans out there?  Well, most diets and nutrition plans are based solely on calorie reduction and fail to re-educate the body on how to be healthy. Calorie reducing diets generally work well in the short term but not for the long term. This is because lowering calories lowers your metabolic rate and when you start eating your "normal diet" again your body has adjusted to needing fewer calories. The consequence is weight gain and due to enzymatic alterations through calorie restriction, it makes it harder each time you diet to lose weight.
Additionally when people lose weight, what weight are they losing?  Your body is made up of so many different materials; muscle, bone, connective tissue, water, fat, etc. In the vast majority, when rapid weight loss occurs it is not the body fat that is being lost but water or muscle. Losing water is not desirable because you dehydrate the system, decreasing performance and reducing detoxification capability; losing muscle mass reduces your metabolic rate, and therefore your calorie burning capacity.
Biosignatures covers these bases to ensure you achieve the correct results you desire. As without looking into:
Nutrition composition
Nutritional Timings
Digestion and Assimilation of nutrients
Food Intolerances
Stress management
Sleep quality and cycles
Signs of parasitical infection
Heavy metal toxicity
Environmental Pollutants Screening
…your results can only be gained by chance and usually temporary and they don't restore health to the body.
Biosignatures is tailored to your budget, so with unlimited funds we can complete detailed Metabolic, Nutritional, Gastrointestinal, Immunological, and Endocrine tests through a functional medical laboratory that we are practitioners with. For people who are a little more price sensitive, packages using non invasive calliper testing provide adequate information to significantly improve health and once healthier the body will metabolise and use body fat, ,making you leaner faster.
So for:
Rapid fat loss you can keep off
Increased energy and well being
Spot reduction
Learn what it feels like to be healthy
Better sleep patterns
Reduction in stress levels
.. call 07821 428 155 today for your free initial consultation.